DAY AND MULTI-DAY Tickets
Ticket prices for Adelboden-Lenk at a glance.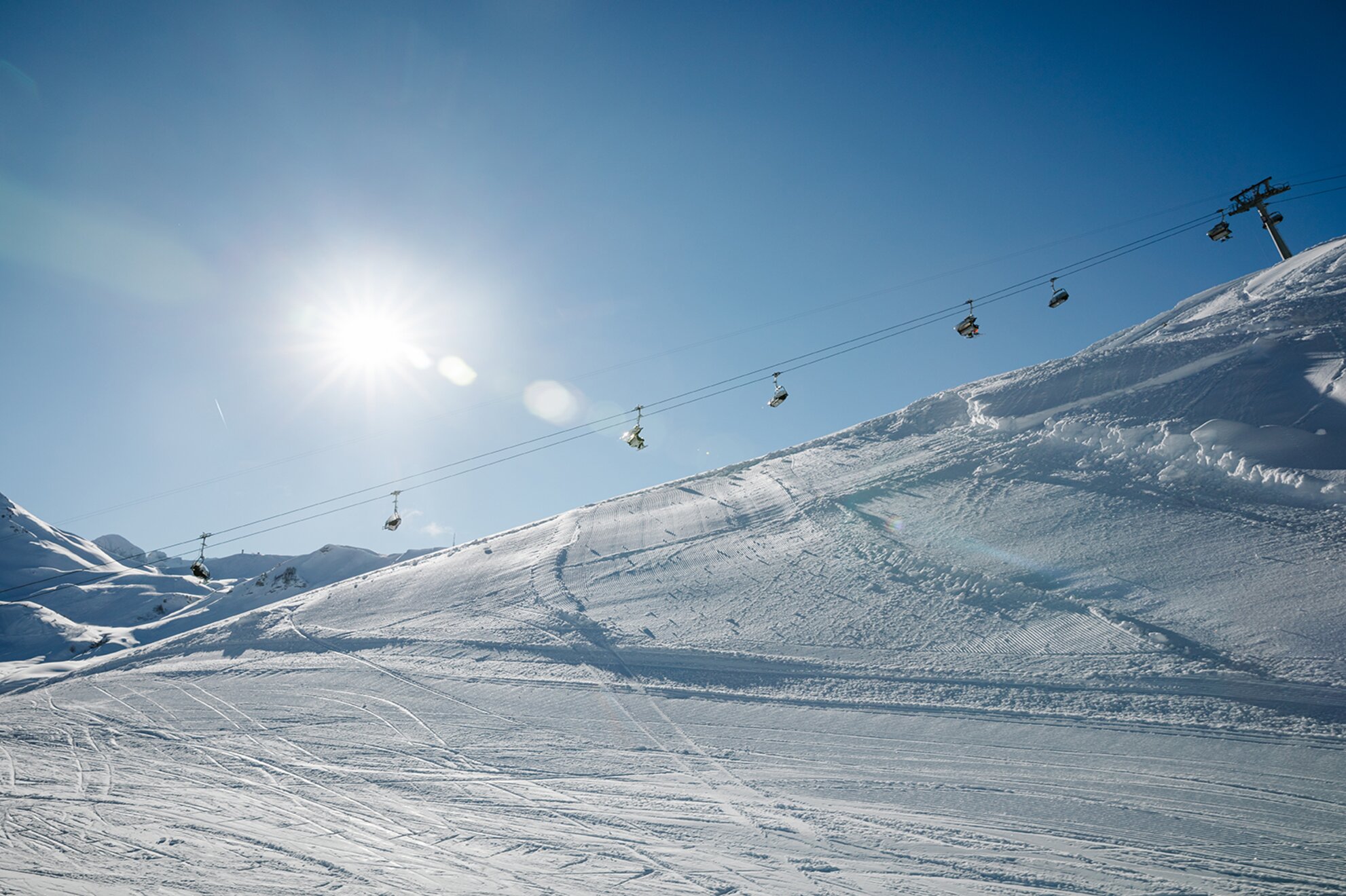 TICKETS AND TARIFFS SUMMER
GA/Half-fare card and Junior Card valid
Our guests with GA/half-fare cards will receive a 50% discount on mountain railroad tickets. Kids with the Junior- or Kinder-Mitfahrkarte use the cable cars for free. The discounts are valid at all cable cars in Adelboden-Lenk.
Our prices at a glance.
Hiking tickets

Adults


16-99 years

Kids


6-15 years

Day ticket Adelboden-Lenk (incl. Frutigen) - at normal tariff
CHF 56
CHF 28
Day ticket Adelboden-Lenk (incl. Frutigen) - with GA/ Half-Fare Card
CHF 28
Day ticket Adelboden-Lenk (incl. Frutigen) - with guest card
CHF 30
CHF 15
Day ticket Adelboden-Lenk (incl. Frutigen) - with junior ticket
free
3 for 2 days - with guest card
CHF 60
CHF 30
7 for 4 days - with guest card
CHF 120
CHF 60
Family package (2 adults + 2 kids)
CHF 80
Bike tickets

Adults


16-99 years

Kids


6-15 years

Adelboden-Lenk day ticket (incl. Frutigen) - normal fare*
CHF 66
CHF 38
Day ticket Adelboden-Lenk (incl. Frutigen) - with GA/ Half-Fare Card*
CHF 38
Day ticket Adelboden-Lenk (incl. Frutigen) - with guest card*
CHF 40
CHF 25
Day ticket Adelboden-Lenk (incl. Frutigen) - with junior ticket*
CHF 10
Trail ticket Adelboden-Lenk (incl. Frutigen) **
CHF 10
CHF 10
Bike ticket Höchst***
CHF 39
*Validity: Tschentenalp aerial cableway, Elsigenalp aerial cableway, Sillerenbahn, Höchst chairlift, Geils-Hahnenmoos combined lift, Stand-Xpress Lenk, Betelberg aerial cableway.
**Additional bike ticket: for persons with existing hiking or hotel ticket for the use of the trails (incl. bike transport)
***Validity: Sillerenbahn Oey-Bergläger and Höchst chairlift
Bike transports
Local buses and bus Frutigen-Adelboden: same tariffs as passenger transports
Engstligenalp cable car: does not transport bikes
Dorfbahn Adelboden: does not transport bikes
Experience Almost 200 kilometres of perfectly groomed pistes
Adelboden-Lenk ski pass validity