in adelboden-lenk
Ski schools and ski hire
The Swiss Ski and Snowboard School holds lessons for beginners, returners and experts in the Adelboden-Lenk ski region. Winter sports enthusiasts will find just the right equipment from ski hire shops in Adelboden-Lenk.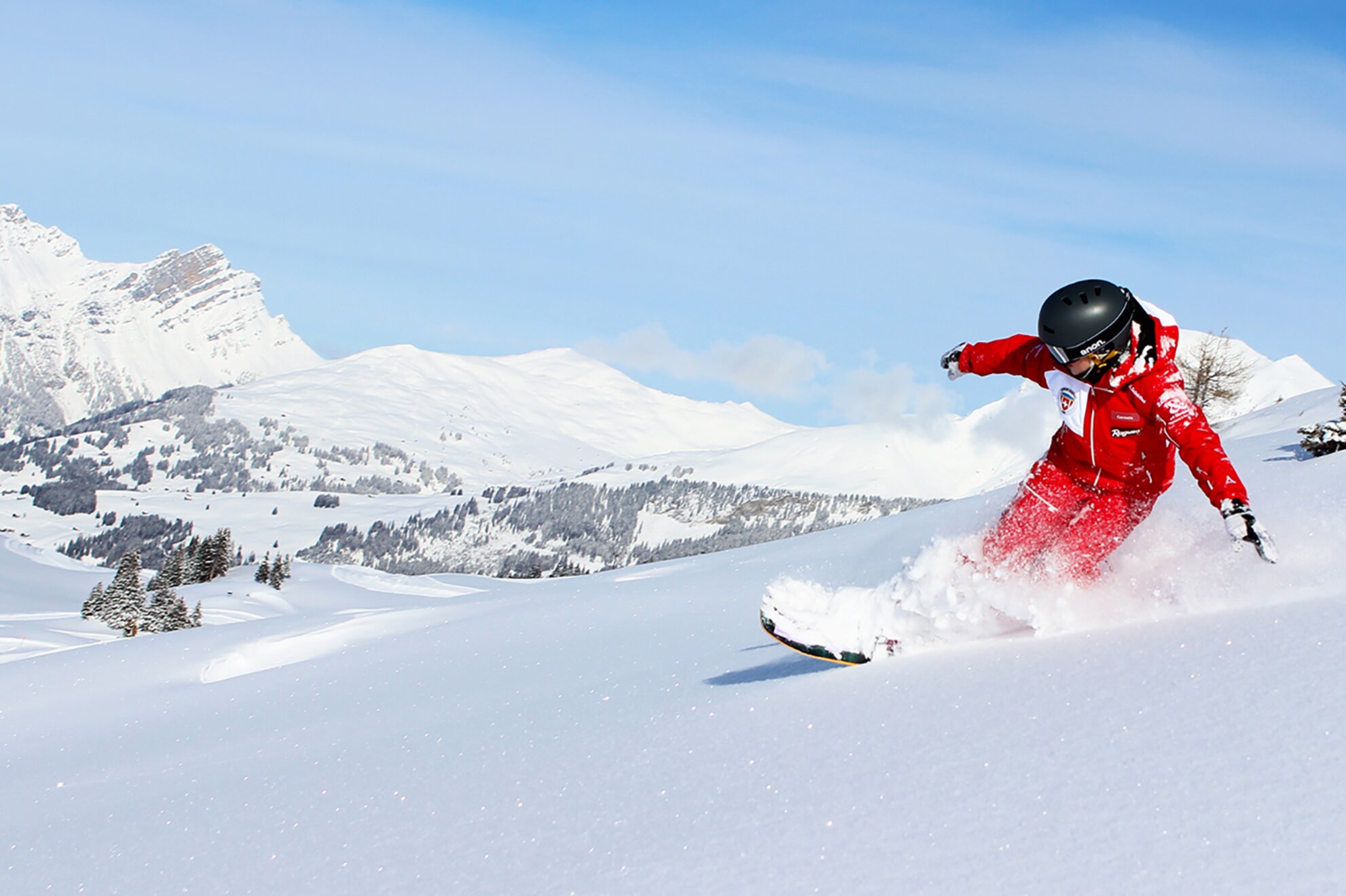 Learn from the professionals
Lessons for all abilities
Hone your short turn or practice your first curves in traditional-style lessons with the snowsports instructors from the Swiss Ski and Snowboard Schools. Young or old, they make sure everyone makes great progress whilst having fun.

Adelboden
Ski- & Snowboard School Adelboden
Whether its skiing, snowboarding, freestyle, telemark or even cross-country skiing – at the Swiss Ski and Snowboard School Adelboden, established in 1933, every possible type of snow sport is offered, taught and practised. Passionate instructors teach young and old, beginners and returners, private lessons, small groups or classes. Always in focus: maximum snow sport enjoyment.

Adelboden Snowboard School
The Official Adelboden Snowboard School follows the guidelines and quality standards set by the Ridersystem by SSBS. The team consists of real snowboarders who have dedicated themselves to turning their passion into a profession and vocation. Since 1992, the Adelboden Snowboard School has been successfully passing on the best tips and tricks during one-to-one or group lessons, with lots of fun to boot.

Swiss Ski and Snowboard School Lenk
Our qualified, highly trained Swiss ski instructors are very familiar with the Lenk mountains. Being "Lenker Bergler", or Lenk mountaineers, they also know the best and most interesting runs plus the cosiest mountain huts – and they will let you in on one or two secrets.

Adrenalin Ski and Snowboard School Lenk
Have fun! The Adrenalin Ski School can help you to learn, or perfect, the art of skiing or snowboarding. This private organisation offers one-to-one lessons for young and old.

Swiss Ski and Snowboard School Frutigen
The Swiss Ski and Snowboard School, Frutigen offers individual or group lessons for children and adults in the resort of Elsigen-Metsch. The friendly instructors help beginners to get used to the snow and show experienced skiers or returners how to hone their skills.
 Ski hire in the Adelboden-Lenk ski region
The best equipment to suit every budget
Skis, snowboards, helmets, boots and much more – whether you need to hang up your skis or have them repaired... Ski hire shops in Adelboden-Lenk always have the latest equipment so no-one looks old-fashioned on the slopes. The local specialists know precisely which equipment is best for which customer.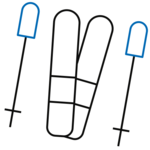 Webshop - Best-Price-Online
No waiting at the checkout, book fast and secure contactless and benefit from lower prices in our webshop.