season passes
The season tickets of the ski and biking region Adelboden-Lenk.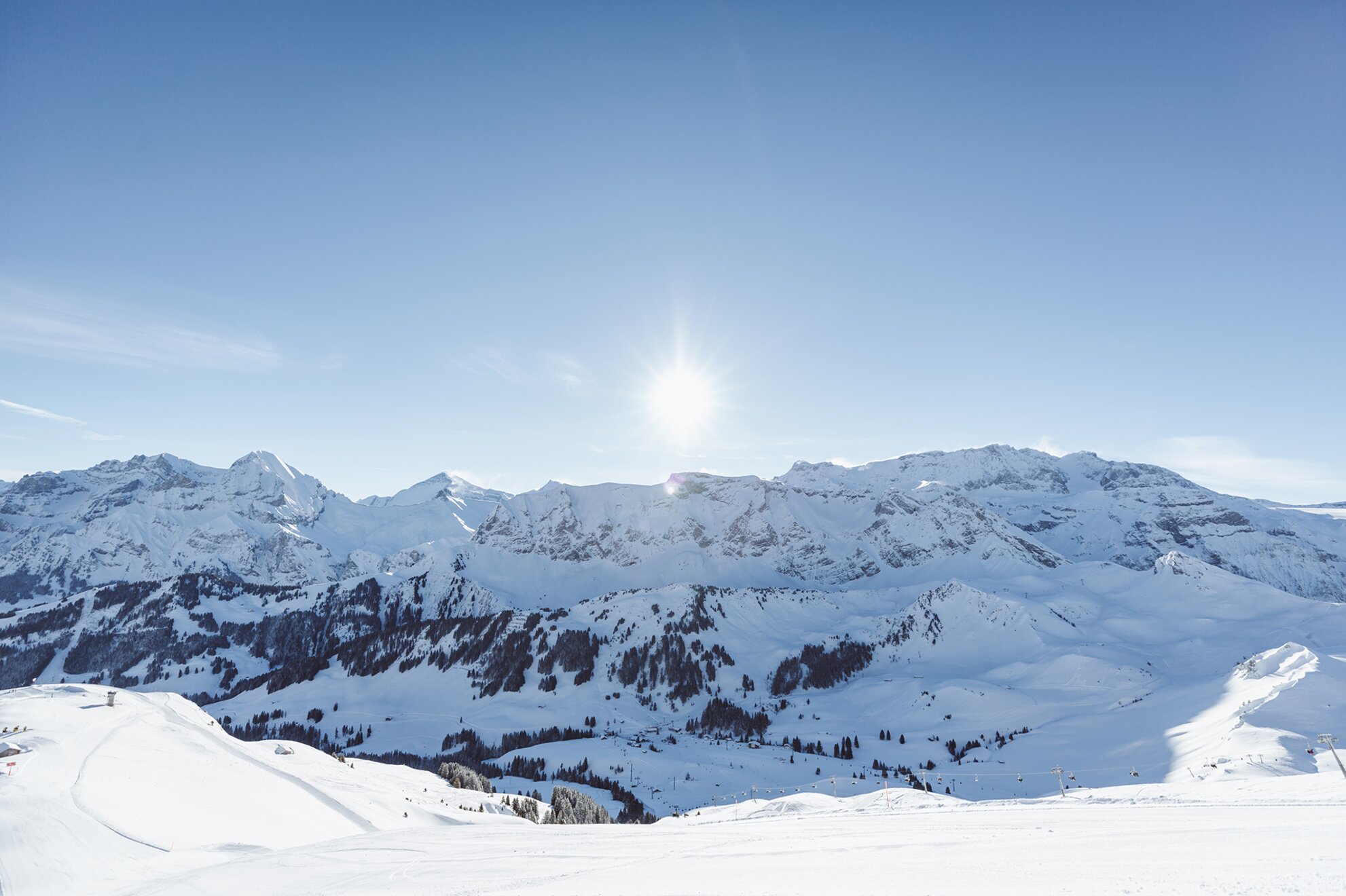 START PRESALE FROM OCTOBER 2, 2023
TOP4-SKIPASS
A ski pass for the four largest Bernese ski resorts, lots of variety for 850 francs in:
Adelboden-Lenk (excl. Kandersteg and Jaunpass)
Gstaad (excl. Glacier3000)
Jungfrau Ski Region
Meiringen-Hasliberg
The four largest ski areas in Bern make the heart of all winter sports enthusiasts beat faster - whether young or old, beginner or professional. Pure variety - from gentle hills and steep descents to freestyle and fun parks and endless powder snow. And if you are also a fan of nature, hiking or biking, you can benefit from discounts on the mountain railroads in the Top4 regions in summer and fall.
winter
Season pass Adelboden-Lenk for locals
Experience a whole season Adelboden-Lenk is worth it. For locals, the ski region offers a special season pass. Valid in the whole ski region Adelboden-Lenk and therefore on all transport facilities of the ski areas Adelboden-Silleren-Chuenisbärgli-Hahnenmoos-Metsch-Lenk, Elsigen-Metsch, Engstligenalp, Tschentenalp, Lenk-Betelberg and Jaunpass-Boltigen.
WINTER
Points of sale & prices
The season ticket for locals is available at all daily ticket offices of the ski resorts and at the Tourist Centers Adelboden, Frutigen, Kandersteg and Lenk.
Adults
20-63 Jahre
Kids
6-15 Jahre
Youth
16-19 Jahre
Seniors
64-99 Jahre
Presale from 2/10/2023
635 CHF
272 CHF
459 CHF
625 CHF
Regular from 16/12/2023
772 CHF
371 CHF
636 CHF
720 CHF
WHO IS AUTHORIZED TO BUY THE SEASON TICKET?
Season pass für locals only
It is important to note that the Adelboden-Lenk season pass can only be purchased by locals who have both their civil and tax residence in the following municipalities:
Adelboden
Krattigen
Boltigen
Oberwil
Frutigen
Saanen
Lauenen
St. Stephan
Kandersteg
Därstetten
Aeschi
Lenk
Erlenbach
Reichenbach
Rougemont
Kandergrund
Zweisimmen
Gsteig
We take the liberty of checking the residence details with the municipality of residence. The General Terms and Conditions continue to apply.
TOP4-Skipass
For guests residing outside, but also within these residential communities, we offer the Top4 ski pass: The ski pass for the largest ski areas in the Bernese Oberland. 4 top ski areas - one pass.
All Information
Conditions for presale
In order to be entitled to the presale discount, the season ticket must have been purchased and paid for at an advance booking office during opening hours or online by December 15, 2023, or the bank transfer must have been received with a value date of December 15, 2023. For the advance booking discount, it is not the time of order but the time of payment that is decisive. It should be noted that bank transfers take a few days.